Congratulations to Thu Dau Mot University for winning the Second Prize in the National Startup Competition
By admin Posted 6/22/2021 2:52:20 PM
The project "C-Nato gummies to support stroke prevention" by a group of students from Thu Dau Mot University has surpassed hundreds of projects throughout the country to win the second prize of the National Startup Competition 2020. The award ceremony was solemnly held on the afternoon of January 8, 2021, at VCCI Trade Center - Hanoi, within the framework of the Startup Festival 2021.
The National Startup Competition is initiated and held annually by the Enternews since 2003, under the direction of VCCI (Vietnam Chamber of Commerce and Industry), and the coordination of many ministries, sectors and localities across the country. The 2020 contest officially started in January 2020 with 600 registered projects. After going through the prequalification round, project consulting, the judges selected the top 20 and then the top 6 to enter the final round, which was held online on December 26, 2020.
With a breakthrough idea and careful preparation, the project owners from Thu Dau Mot University confidently explained and debated in the final stage. And joy broke out when the project "C-Nato stroke prevention marshmallow" excellently won the 2nd prize in the final, honoured in the award ceremony at the Startup Festival 2021.
"C-Nato Stroke Prevention Gummies" is shaped like a flower with the color of butterfly pea flower and naturally delicious taste. Candy contains the enzyme Nattokinase - an active ingredient that has been proven in international scientific articles for its ability to help prevent stroke. When sucking and chewing candy, the active ingredient to prevent stroke will be absorbed through the lining of the tongue, and when it enters the intestine, it will be absorbed through the intestinal mucosa. These 2 absorption pathways will help promote the ability to dissolve blood clots, enhance the ability to prevent stroke.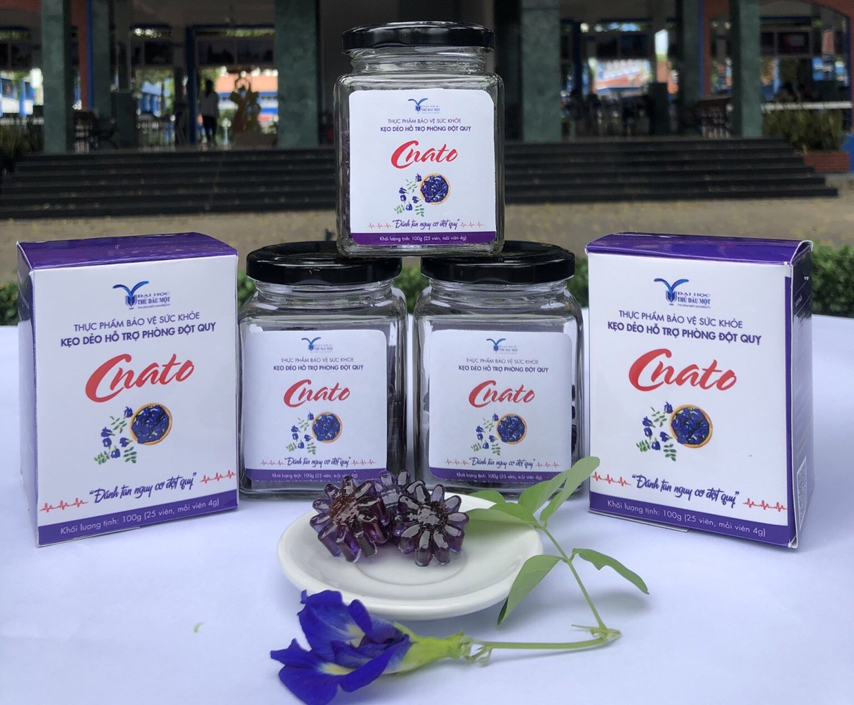 The product is in the shape of a flower with a pleasant color and taste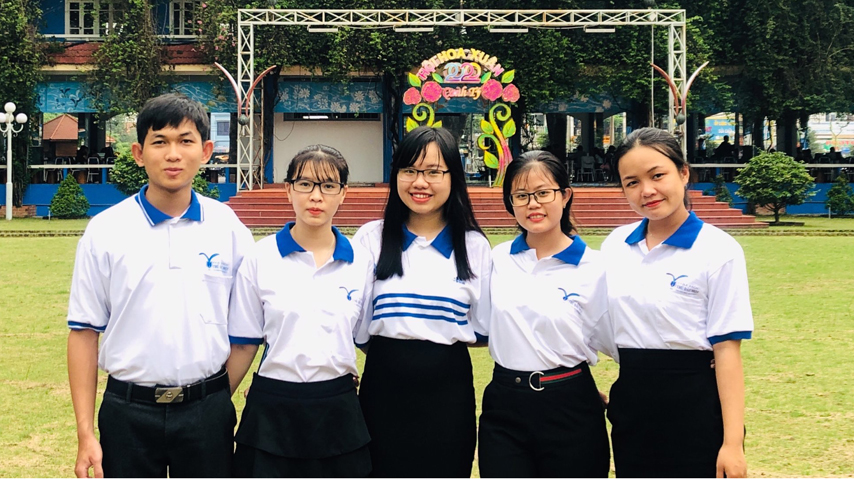 The authors are students from many different disciplines, from left to right: Trong Nhan, Hoang Han, Hoang Thuong, Ngoc Ai, Huynh Phuong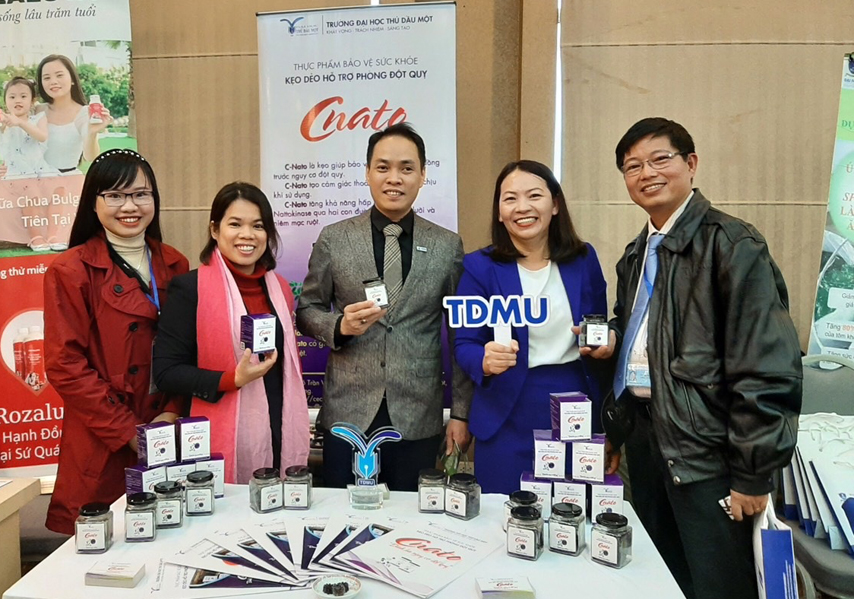 C-Nato products at the Startup Festival 2021 taking place in Hanoi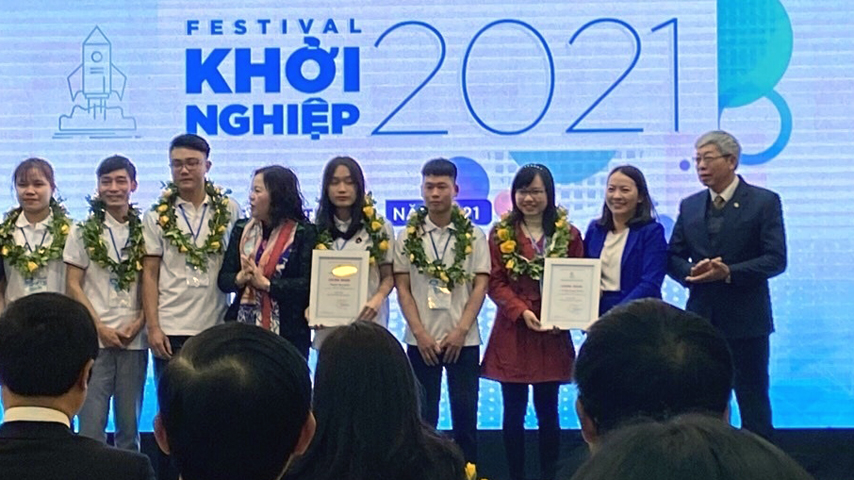 MSc Truong Thi Thuy Tien - Director of the Center for Entrepreneurship and Entrepreneurship (second right) and Student Vu Diep Hoang Thuong - Team leader (third right) are pleased to receive the well-deserved award for their efforts tirelessly in the school's entrepreneurial activities.