Talked with students of High-tech College of Singapore
By admin Posted 4/19/2017 10:17:41 AM
In the visit to Vietnam, the delegation and students of High-tech College of Singapore had a meeting to study about the learning environment at Thu Dau Mot University. The visit and exchanges left many good memories with the teachers and students of the two Schools.
There was the presence of MA. Nguyen Thi Nhat Hang-Vice Rector, Heads of the offices, departments, faculties. About the High-tech College of Singapore, there were Ms. Lim Wei Chieng-Head of the Delegation and her colleagues; with the contribution of 62 students specialized in Electronics-Technology and the students from the Faculties of the School.
At the opening of the session, on behalf of the School leadership, Ms. Nguyen Thi Nhat Hang sent wishes for health and expressed delight to welcome the Delegation of lecturers and students of Singapore High-tech College to visit and socialize. She hoped that the good results of this communication would contribute to promote the cooperation in the educational activities of the two sides; made opportunities for the international exchanges, helped the students of two countries to have the chances to learn the culture, improved the skill of using English, and the closest was the exciting experience for their group.
The meeting was enthusiastically responded of the students of two schools. Seemed to have no cultural barriers or the disagreement of the language, the students had acquainted and expressed their friendship with each other. Specially, through the fun interactive games, traditional arts performances, along with cultural items featuring the culture specific and the educations of the two countries, the students of the two schools created friendly, open atmosphere and enthusiastic connection to towards the durable relationship. After the exchanges, the representatives of two Schools shared information about the training program, learning environment, practice experiences-practice and job opportunities after graduation of both Schools.
In the journey of the exchanges, the Delegation of officers and students of Singapore High-tech College visited the campus, the condition of School facilities and the product models of scientific research of the students in the field of Information Technology and Electronics.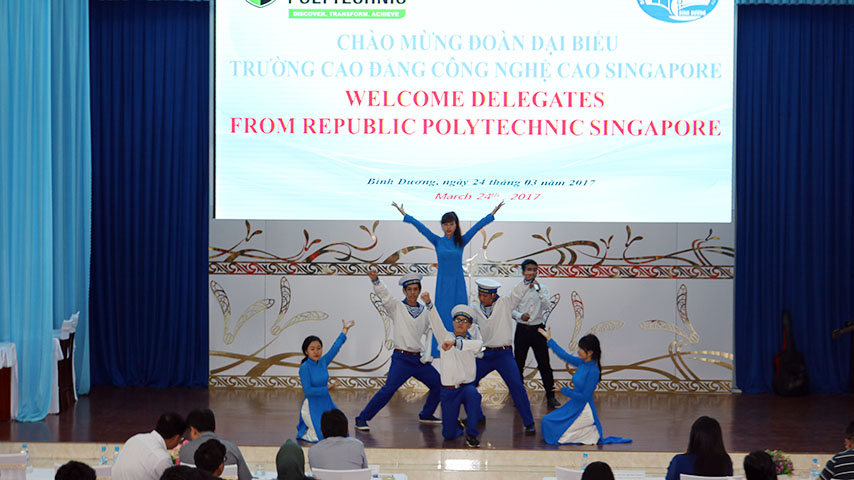 The meeting opened with the performance "The far island" of Thu Dau Mot University's students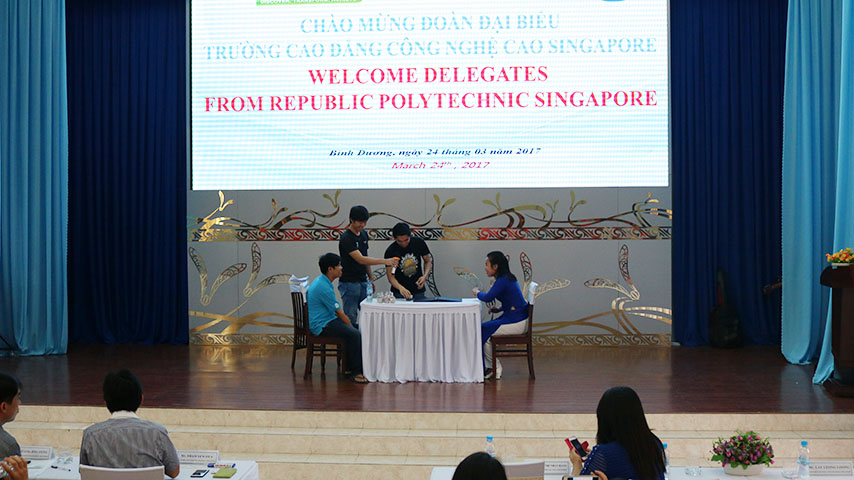 The students of two Schools joined magic performances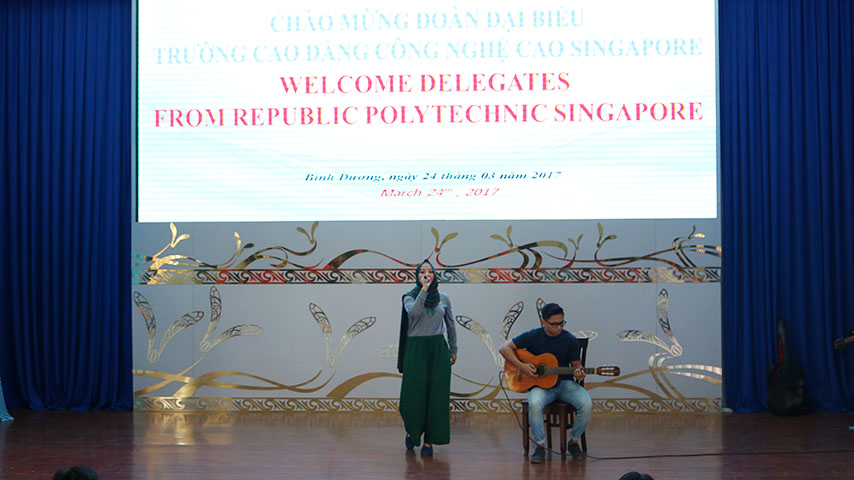 The students of High-tech College of Singapore contributed lively melodies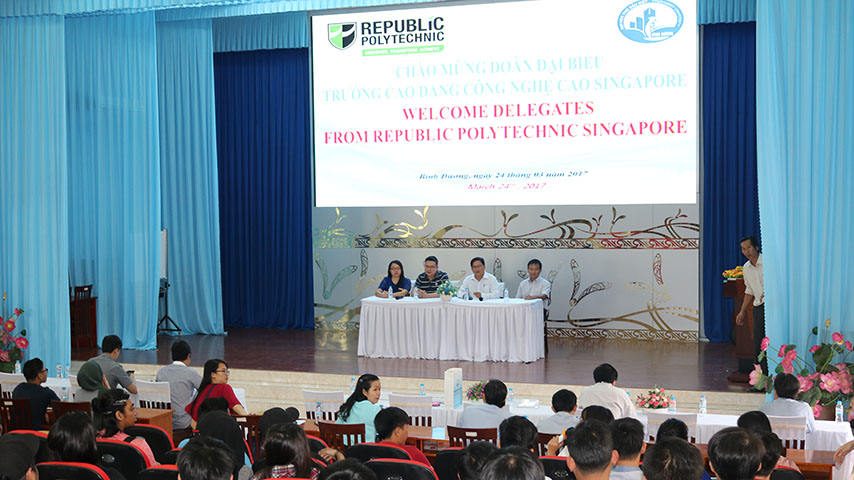 Representatives of two Schools exchanged information on training programs, learning environment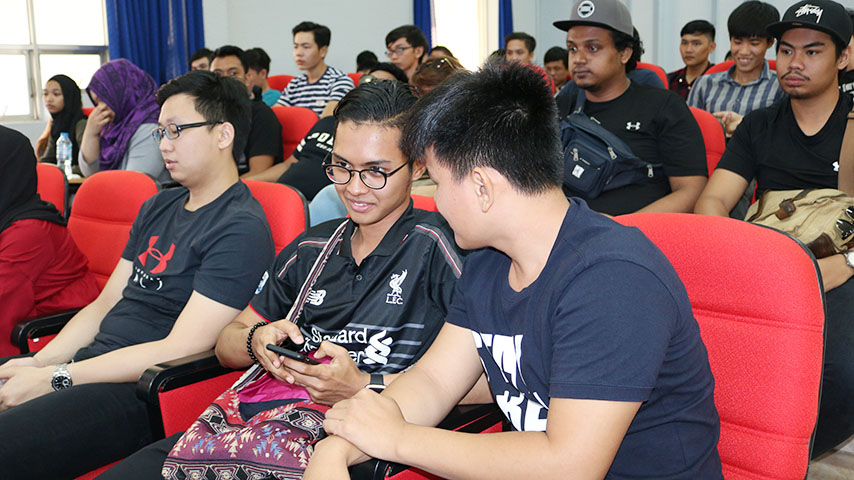 The two students quickly acquainted and exchanged contact information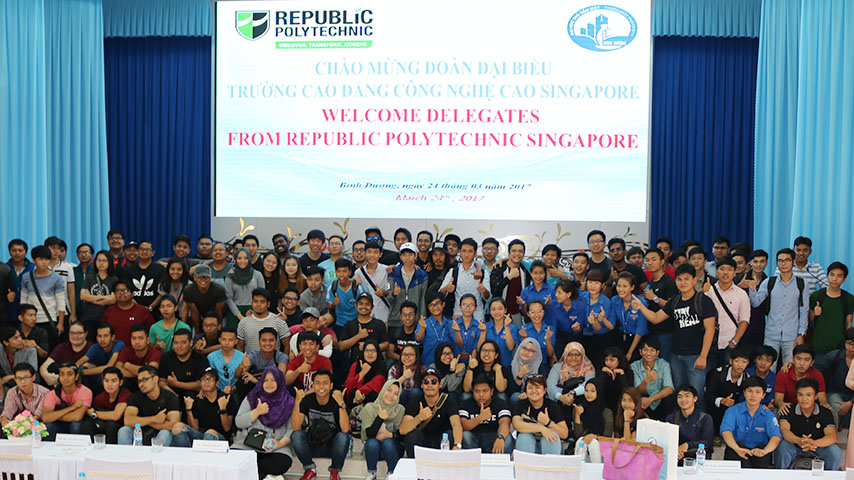 The exchanges tightened further the friendship, towards the long-term cooperation relationship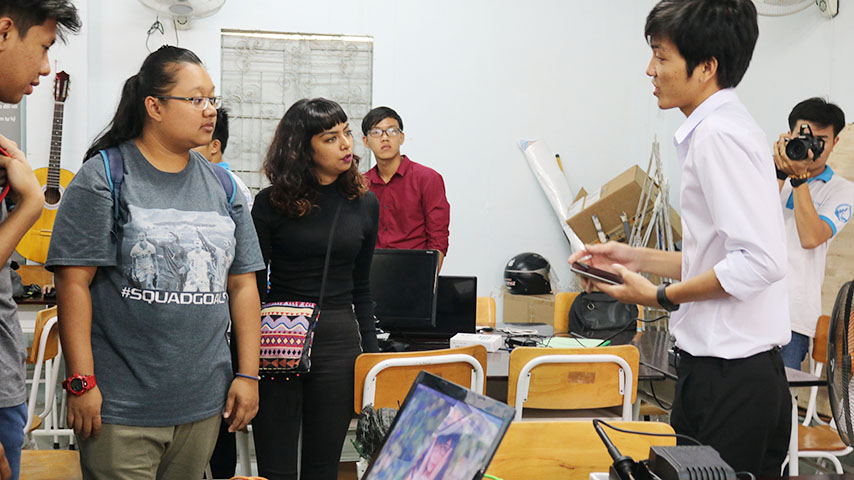 The students of the Information Technology-Electrical and Electronics introduced the scientific research products "Smart water bottle" and "Smart Teddy"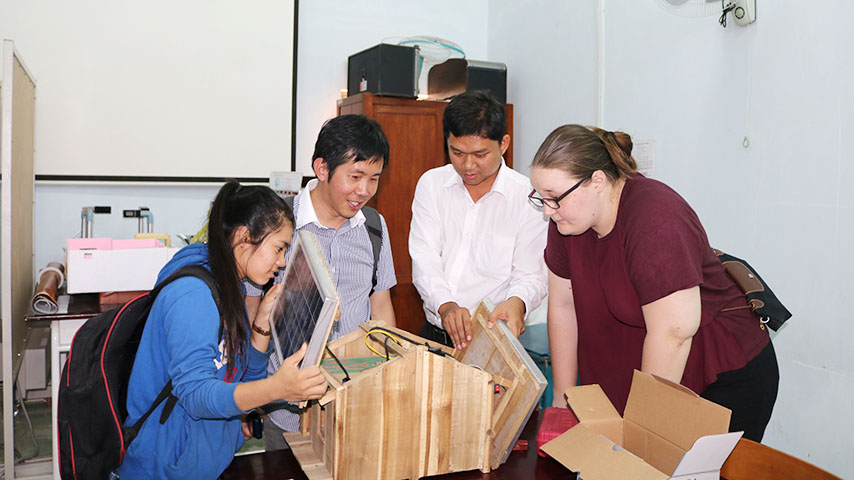 Visited the research model about the clean energy
Editorial Department