The results of OLP's 16 and ACM/ICPC Asia Competitions
By admin Posted 1/5/2017 3:38:16 PM
3 encouraging prizes and 2 extra prizes were the satisfactory results that Thu Dau Mot University achieved in the 25th Olympiad for Vietnamese students in Informatics (OLP's 16) and International student programming ACM/ICPC Asia, Nha Trang, 2016.
The competitions took place from Nov 29 to Dec 02, 2016 at Nha Trang University. The 25th Olympiad for Vietnamese students in Informatics (OLP's 16) and International programmer for students ACM/ICPC Asia, Nha Trang, 2016 were organized by Ministry of Education and Training, Vietnam Informatics society and Vietnamese student association. The coastal city, Nha Trang, welcomed nearly 600 students from universities and colleges across the country and 12 school's teams in the Asian region. Accordingly, the OLP's 16 competition had 300 teams and competed in 7 blocks: Super CUP, Professional, Non-professional Informatics, College, Opening-source software; the ACM/ICPC Asia competition had 116 teams with the total number of candidate was 348.
The team of Thu Dau Mot University had 10 students and 2 instruction lecturers; they had many efforts and achieved some positive results:
-The Informatics Olympiads reached 3 encouraging prizes: 01 Professional Informatics Block, 2 College Blocks.
-This was the first time that the School participated in the International programmer ACM/ICPC but we had two teams (each team had 3 students) crossed the national online round in October to contest the ACM/ICPC Asia, Nha Trang.
-The company contest "Online Photo Competition-Sharing moments": 01 first prize, 01 second prize.
Olympiad for Vietnamese students in Informatics Contest was the long-standing competition and had the scale and prestige for Vietnamese students, who like Information Technology throughout the past 25 years. The Competition was organized periodically every year, encouraged the movement to study Information Technology and promoted the innovation of talents in Information Technology, contributed to foster human resources development in Information Technology and Communications of Vietnam. The combination with ACM/ICPC Asia Competition also helped the contestants to have experiences in programming ability, teamwork skills, gradually improved the quality of training in Information Technology according to the international standard.
The Lecturer Huynh Nguyen Thanh Luan-one of the two trainers leaded the delegation said: The teams participated this time were too young, among these 10 students, there were 7 ones, who were freshmen and sophomores. With their good performances, the team of this year got the target resource, had the practical experiences to make careful preparations for the next competitions.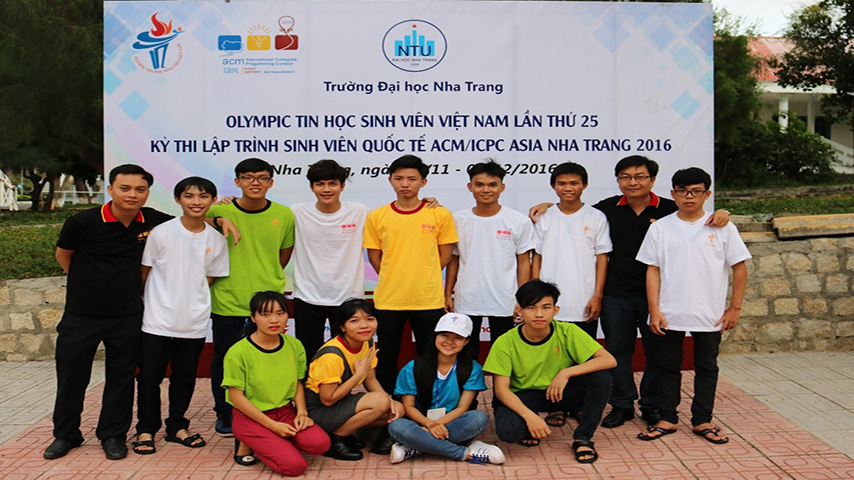 The team of Thu Dau Mot University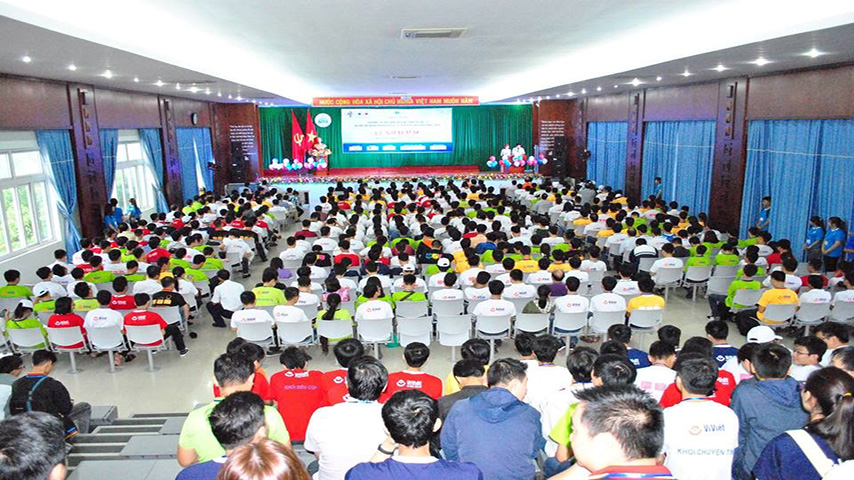 Overview of the opening ceremony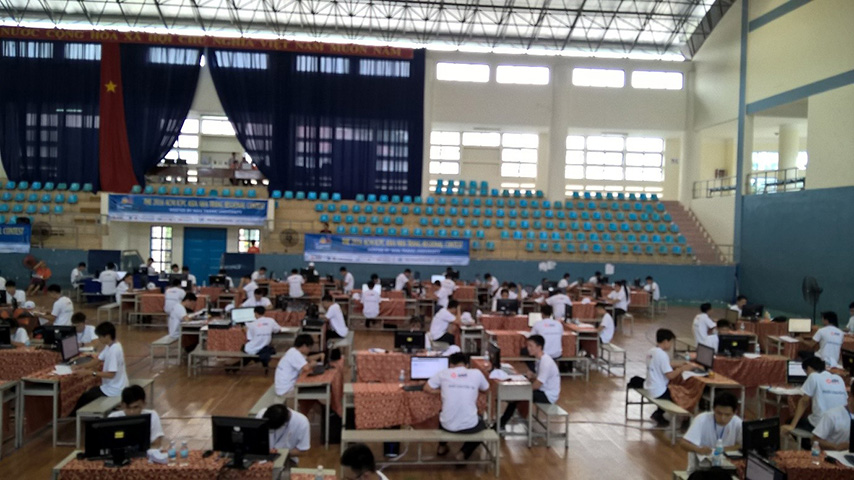 The participants involved the Professional block in Olympiad Informatics Contest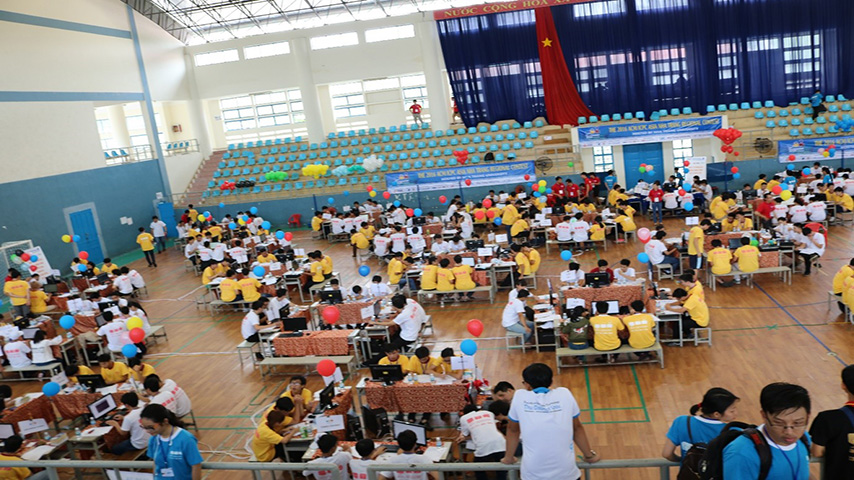 The international programmer ACM/ICPC Asia, Nha Trang, 2016
News, photos: Thanh Luan