Cooperating in training Japanese with Straight Vietnam Co., Ltd.
By admin Posted 11/13/2019 9:24:01 PM
On the morning of August 5, 2019, Mr. Yamaguchi - Director of Straight Vietnam Co., Ltd. and his colleagues came and worked with the Thu Dau Mot University to discuss the Japanese training cooperation project for the students of Faculty of Architecture – Construction.
Welcoming and working with the delegation is Dr. Ngo Hong Diep - Vice Rector and leaders of the Faculty of Architecture, International Training Center, Center for Labor Market, International Cooperation Department, Quality Assurance Department.
About the purpose of the meeting, Mr. Yamaguchi said, Straight Vietnam Co., Ltd. is an enterprise from Japan operating in the field of architecture - construction. Currently, Straight is having needs to recruit personnel in technicians, Engineer in designing, deploying technical diagram, and managing construction projects, technical management, and supervising the project ... Through the Career Day 2019 organized by Thu Dau Mot University, Straight has received more than 30 applications, but most candidates aren't fluent in Japanese.To solve this problem, Straight proposed a cooperative program with TDMU to implement Japanese language training courses for students; organizing exchange activities, connecting businesses with students; coordinating the implementation of internship programs in Japan for students; set up a Straight's office at Thu Dau Mot University ...
Response Mr. Yamaguchi, Dr. Ngo Hong Diep pleasantly welcomed this proposal for cooperation and agreed to promote cooperation between the two sides in developing training, recruitment, cultural and academic exchanges ... She believes, with the support of Straight's team of experts, the Japanese training program will contribute to providing students with Japanese language skills, culture and knowledge of Japan, the skills in working. In order to help students of Thu Dau Mot University have many opportunities to work in Japan or Japanese companies in Vietnam after graduation. That will be an opportunity for students of TDMU to find a good job as well as increase the competitiveness in the labor market of Architecture - Construction.
In the framework of the meeting, specialized units focused on discussing the plan of coordinating the opening of Japanese training courses with the criteria: training program content, personnel participating in teaching and curriculum materials, time - location ... The parties also agreed on the object of the course not only for students in Architecture - Construction sector but also for students of other faculties. In order to the cooperative program to be deployed quickly, Dr. Ngo Hong Diep suggested, TDMU and Straight will sign the MOU memorandum to organize the course in the first semester of the 2019 - 2020 school year.
Information about the special Japanese language training program for students of TDMU, Mr. Nguyen Huu Tho - Head of Straight Human Resources said that the course is designed with 2 parts: (1) the Study program that equips students with Japanese language skills and necessary Japanese culture, knowledge for employees to work in the Japanese business environment. (2) Japanese language skills training program that is combined in parallel with the specialized knowledge training program of Japanese Architecture and Construction and specialized vocabulary. In particular, Straight sponsors the entire course fee for students in Architecture - Construction industry, the students that met recruitment requirements of Straight. In addition, the project set up the Straight's office at TDMU with the desire to create a place for receiving and consulting employment information in Japan, creating an environment for learning and modeling architecture on computers, as well as introducing Japanese culture - architecture, specialized Japanese vocabulary in the field of Architecture - Construction for students ...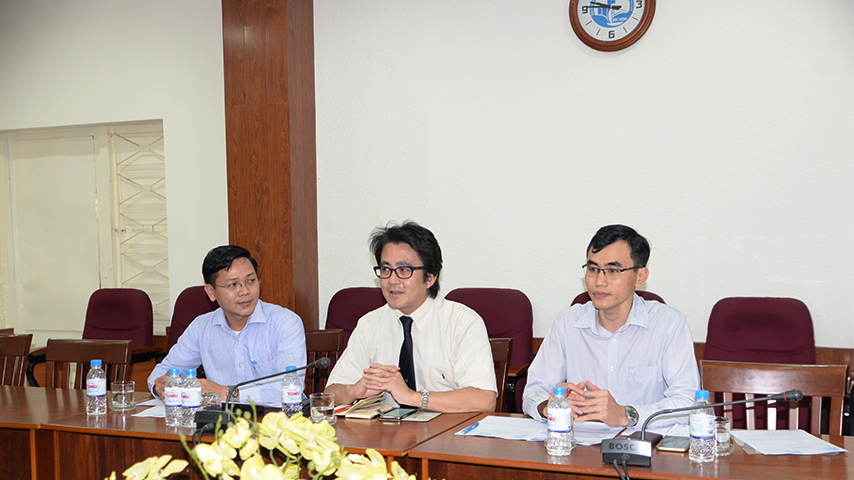 Mr. Yamaguchi - Director of Straight Vietnam Co., Ltd. and his colleagues discuss the cooperation projects with TDMU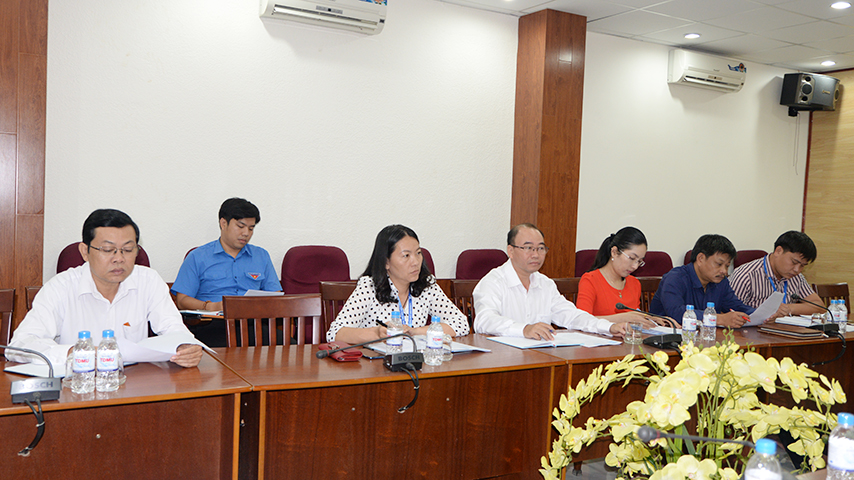 Dr. Ngo Hong Diep pleasantly welcomed this proposal for cooperation and agreed to promote cooperation between the two parties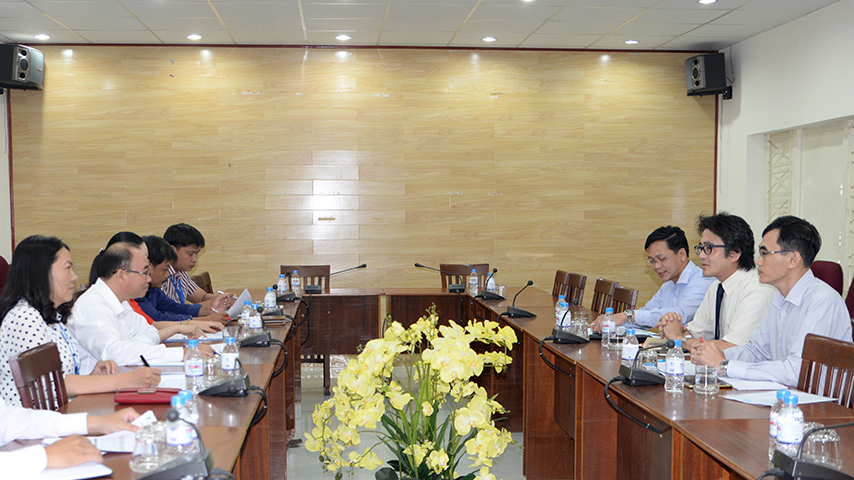 Unifying the cooperation agreements, the two units will jointly promote in signing the MOU