Enterprises accompany with TDMU to improve skills for students
By admin Posted 2/13/2020 3:05:08 PM
Quick studying and memorization skills, ways to build own brand ... are the main contents in the skills course from business held at Thu Dau Mot University on October 13, 2018.
The training was organized by the Center for Labor and Start-up Market - Thu Dau Mot University in collaboration with Eternal Life Energy Co., Ltd. (ELE), with the participation of more than 200 students. Under the guidance of expert Than Duc Hoa - Corporate Training Specialist - CEO of Eternal Life Energy Co., Ltd., and associate, the University's students have been accessed, listened and experienced the necessary skills to lead to success in work and life.
Specifically, expert Than Duc Hoa instructed quick studying skills, quick memorization through body language, instructed how to listen to the people around more effectively, as well as the skills to focus on what own do maximally, from there, getting the best results just in a short time. Speaker Tran Huu Toan has made judgments to help students identify their goals, creating a brand for themselves through the senses. According to him, the most important thing is to need the support of the community to be able to build trust and developing people comprehensively ...
MS Truong Thi Thuy Tien - Director of the Center for Labor Market and Start-up said, in the future, the Center will continue to coordinate with reputable companies to organize practical skills courses base on the training cooperation program between schools and businesses.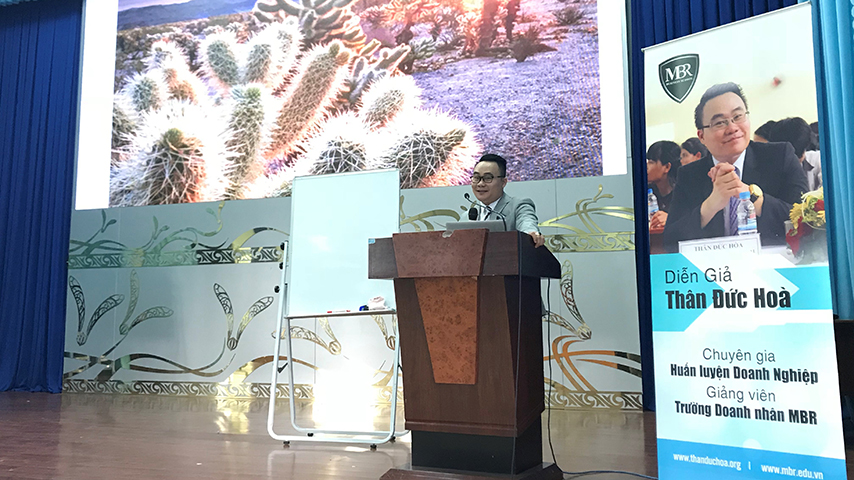 Speaker Than Duc Hoa has been attached to the University in many activities to improve the capacity of students.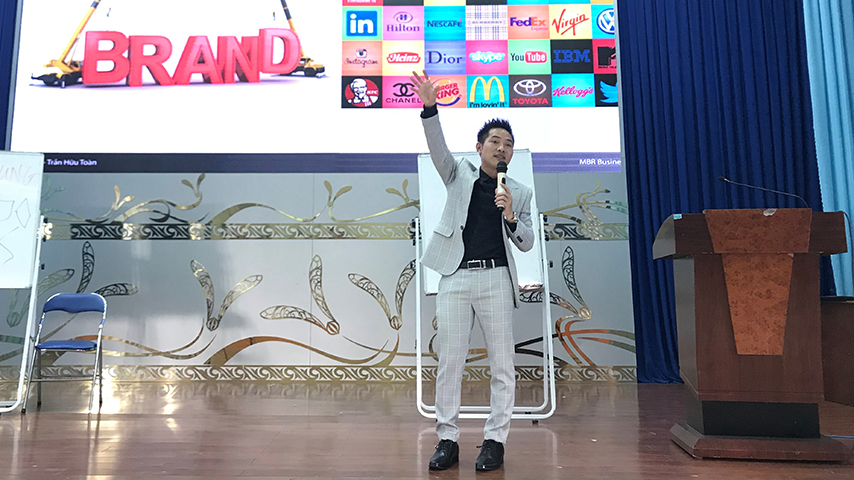 Mr. Tran Huu Toan shared the way of building own branding.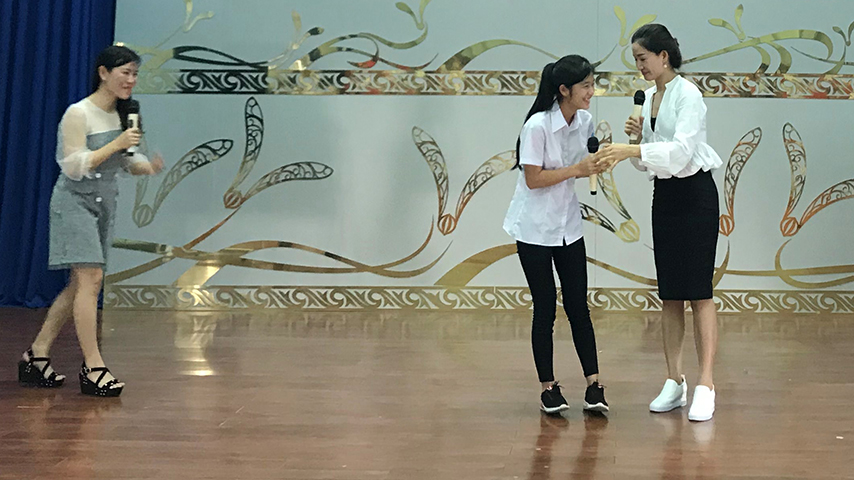 A situation is reproduced on stage.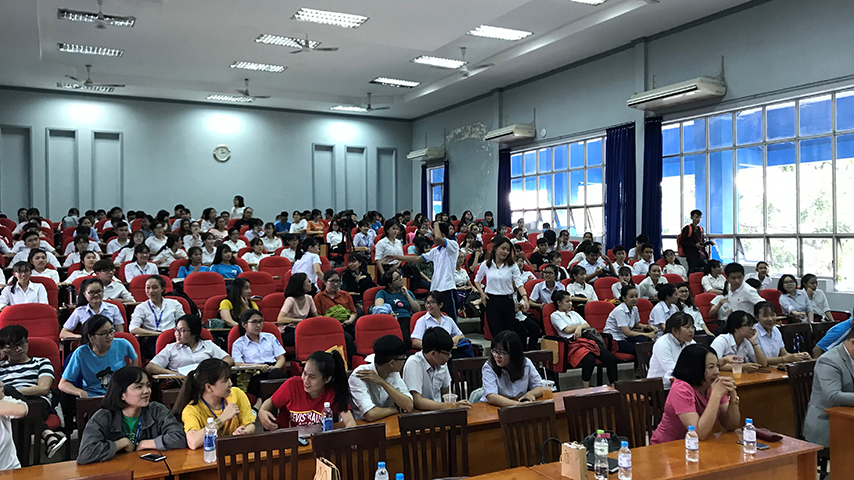 Students are excited about the practical contents in the training.
Tất Trung