Founding the Institute of developing the education quality and the appointment of new officers
By admin Posted 2/13/2017 2:34:03 PM
On Jan 09, 2017, Assoc. Prof. Dr. Nguyen Van Hiep-Rector presides the meeting to announce the decision of establishment the Institute of developing the education quality, and the appointment of key personnel for the Institute and the Training office of the university.
Commissioned by the School leadership, Mrs. Phan Thi Hong Diem-Deputy Head of the Organization Office adopted the decision to establish the Institute of developing the higher education quality; appointed Mr. Nguyen Duc Loc to hold office as the Minister; appointed Mrs. Luong Thi Hong Gam to hold office as the Deputy Minister. At the same time, the School leadership also awarded decision to appoint Deputy Head of Training Office for Mr. Vo Tra Nam.
With the motto "Knowledge-Development-Prosperity", Thu Dau Mot University is gradually confirming the mission of training high-quality human resources for the society. According to the agenda of development, the School has established the Research Institute of science and technology development, Empirical Research Center. With the policy of establishing the Research Institute of science and technology development in order to link the work of training and scientific researching, to create high-quality training products. With the immediate responsibility, the Rector stated functions and tasks of the new units and the appointment personnel: coordinating positively and proactively with school units to make the target of innovation, improving the quality of education; contributing to help Thu Dau Mot University deserve the typical education unit, which represents for the power of knowledge in Binh Duong Province.
To response the trust and expectations of the School leadership, on behalf of the appointed individuals, Mr. Nguyen Duc Loc stated the determination on the new position. They will promote strength, leader intelligence of the units' activities, create the power of the same agreement with the school to implement successfully the goals of improving education quality and contribute to affirm the position of a main multi-disciplinary University of Binh Duong Province.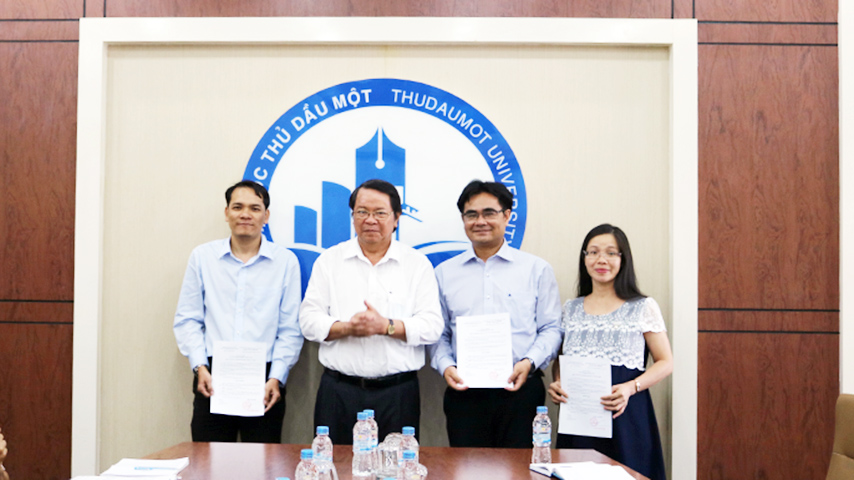 The Assoc. Prof. Dr. Nguyen Van Hiep exchanged the decision to appoint new officers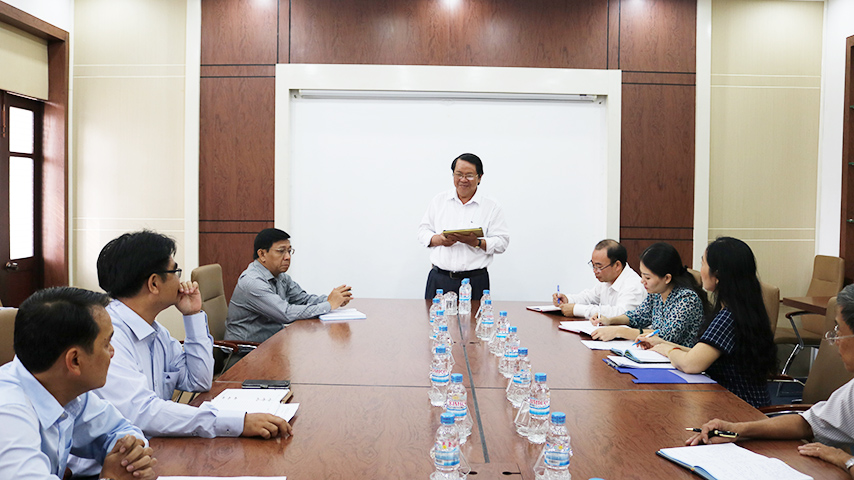 The Assoc. Prof. Dr. Nguyen Van Hiep stated at the meeting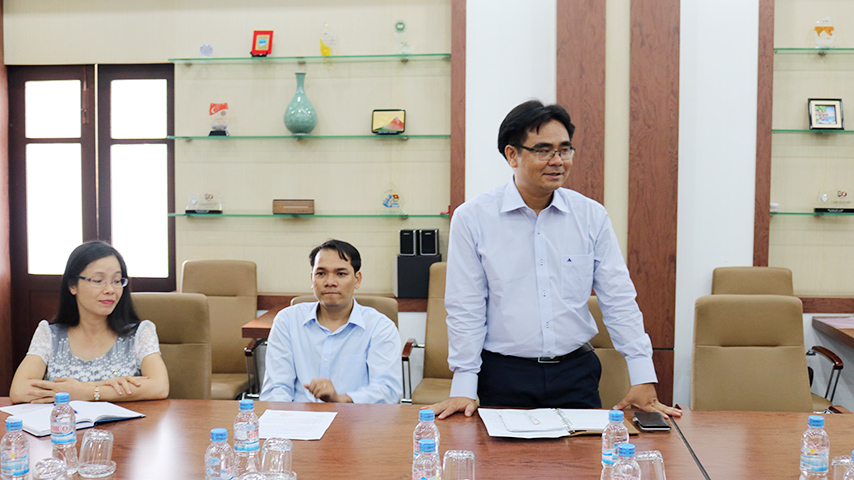 The Assoc. Prof. Dr. Nguyen Duc Loc stated to receive the new mission
The Editorial Department