Training course on the technical process of red Ganoderma cultivation and the process of bio-organic composting for staff, lecturers of Ca Mau province
By admin Posted 11/26/2019 12:08:32 PM
On August 10 & 11, 2019, in Ca Mau province, Thu Dau Mot University organized a training course on the technical process of red Ganoderma cultivation and the process of bio-organic composting for staff, lecturers of Cà Mau province. The training program is one of the activities in the cooperation agreements between Thu Dau Mot University and Ca Mau Community College in accordance with the policy of the People's Committee of Ca Mau Province.
Attending the opening ceremony were Assoc.Prof.Dr. Nguyen Van Hiep - the Chairman of the school board, Dr. Ngo Hong Diep - Vice Rector, leaders and experts from the Institute of Science and Technology Development, Experimental Research Center, directly training for students. About Ca Mau province, there were Mr. Tran Hong Quan - Vice Chairman of Ca Mau People's Committee, Dr. Duong Thu Thuy - Principal of Ca Mau Community College, representatives of Department of Labour, War Invalids and Social Affairs, Department of Science and Technology, Department of Education and Training, Ca Mau Union of Cooperatives, and 80 students including a high school teachers, officials of farmer's union, cooperative members and lecturers of Ca Mau Community College.
With the achievements of Thu Dau Mot University in scientific research and technology transfer activities, especially in the field of biotechnology, urban agriculture, in this training course, Thu Dau Mot University conducts technology transfer of growing red Ganoderma and the bio-composting process by Trichoderma-addition technique for the students. Specifically, the content of course equips knowledge and skills in forming agricultural economic households for farmers, cooperative members and guides practical biology skills for high school teachers. Through this program, Thu Dau Mot University has sponsored Ca Mau Community College a room for culturing and growing red Ganoderma, which will be a model for farmers and students to learn and share practical experiences.
Closing remarks for the training course, Dr. Duong Thu Thuy sincerely thanks Thu Dau Mot University for enthusiastically supporting and helping the lecturers and teachers in accessing the modern and effective culturing techniques. She affirmed that the research direction related to high-tech agriculture is an inevitable development trend, completely feasible for Ca Mau and the Southwest provinces. Practical technology applications in agriculture will improve the people's life. The success of the first training will be the bright opening for the program of supporting, transfer of science and technology of Thu Dau Mot University to Ca Mau Community College and units in the Province.
Assoc.Prof.Dr. Nguyen Van Hiep - Chairman of Thu Dau Mot University's Council gave a speech to open the training course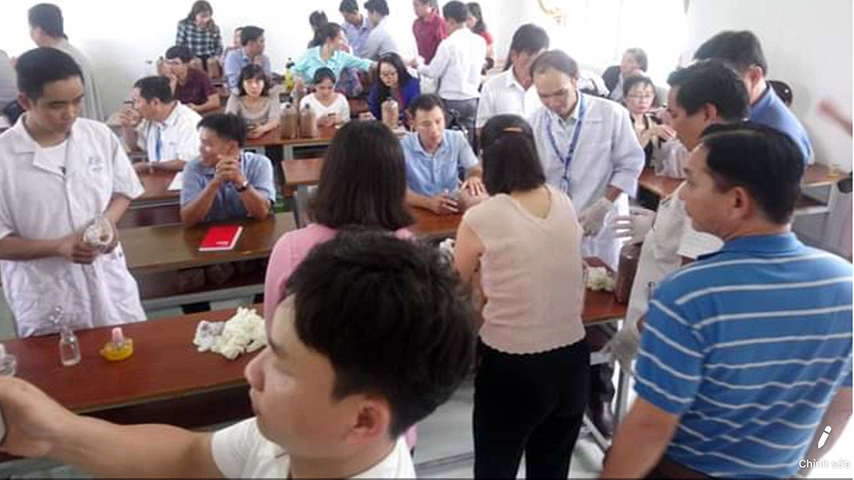 Instructing the technique of growing red Ganoderma on real samples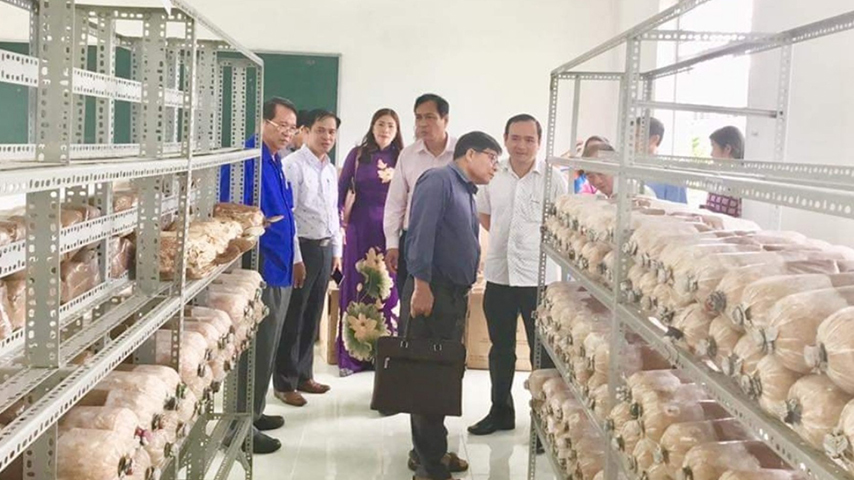 Mr. Tran Hong Quan - Vice Chairman of Ca Mau Provincial People's Committee and representatives of departments visit the culturing Ganoderma room sponsored and transferred by Thu Dau Mot University.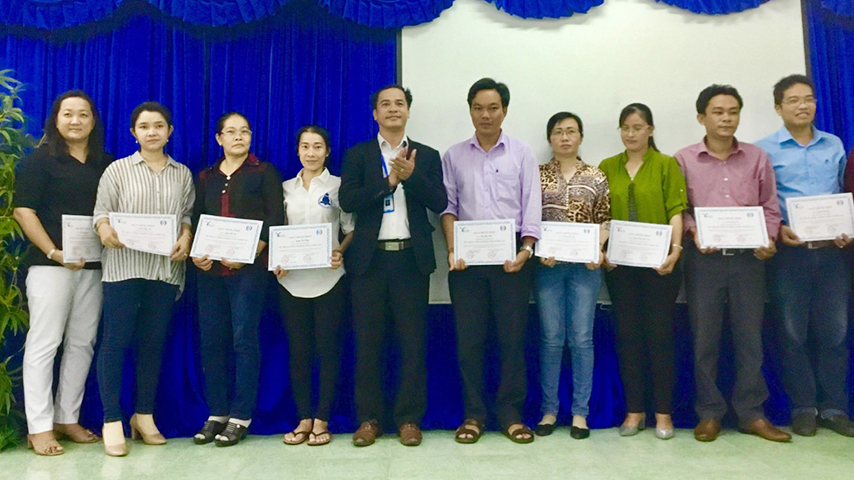 Assoc.Prof.Dr. Nguyen Thanh Binh - Director of Institute of Science and Technology Research, Thu Dau Mot University awarded certificates of completion to trainees
Thanh Bình