Training on intellectual property
By admin Posted 12/8/2019 1:27:24 PM
On October 7 and 8, 2019, Thu Dau Mot University collaborated with the INTELLECTUAL PROPERTY OFFICE OF VIETNAM to organize a training course on Intellectual Property for its staff and lecturers. The objective of the training course is to propagate, disseminate and update in-depth knowledge about the management and development of intellectual property-protected products.
Deploying the course content, more than 200 lecturers and students were listened to by speaker Nguyen Thi Hoang Hanh - Expert of INTELLECTUAL PROPERTY OFFICE OF VIETNAM of the Ministry of Science and Technology sharing general information on intellectual property, the Vietnamese legal system and international treaties on intellectual property. The speaker also provided useful information on the protected-copyright issues and related rights; protection of industrial property rights; activities to protect (enforce) intellectual property rights; intellectual property management ...
Speaking at the training course, Assoc.Prof.Dr. Hoang Trong Quyen - Vice Rector emphasized the importance of intellectual property law, intellectual property activities in science and technology transfer at universities and research institutes. Therefore, the content of the training is very important for the collective of lecturers, especially when research products are commercialized, they need to be protected by law. Starting from this goal, Assoc. Prof. suggested that lecturers and students seriously study, acquire knowledge, relate intellectual property issues to education, training, scientific research and transfer technology in the School.
In the framework of the training course, speaker Nguyen Thi Hoang Hanh and students focused on exchanging, and made many questions about the role of intellectual property in research and teaching activities; legality and practice of protecting and commercializing research results, especially inventions in research and training institution; issues about assignment, transfer of intellectual property rights; obligations of the owner; ways of resolving intellectual property rights disputes ... Commenting on students' questions, speaker Nguyen Thi Hoang Hanh also proposed tools to support the enforcement of intellectual property regulations; handling of intellectual property rights infringement; solutions to enforce intellectual property regulations in educational, training and library information agencies in Vietnam.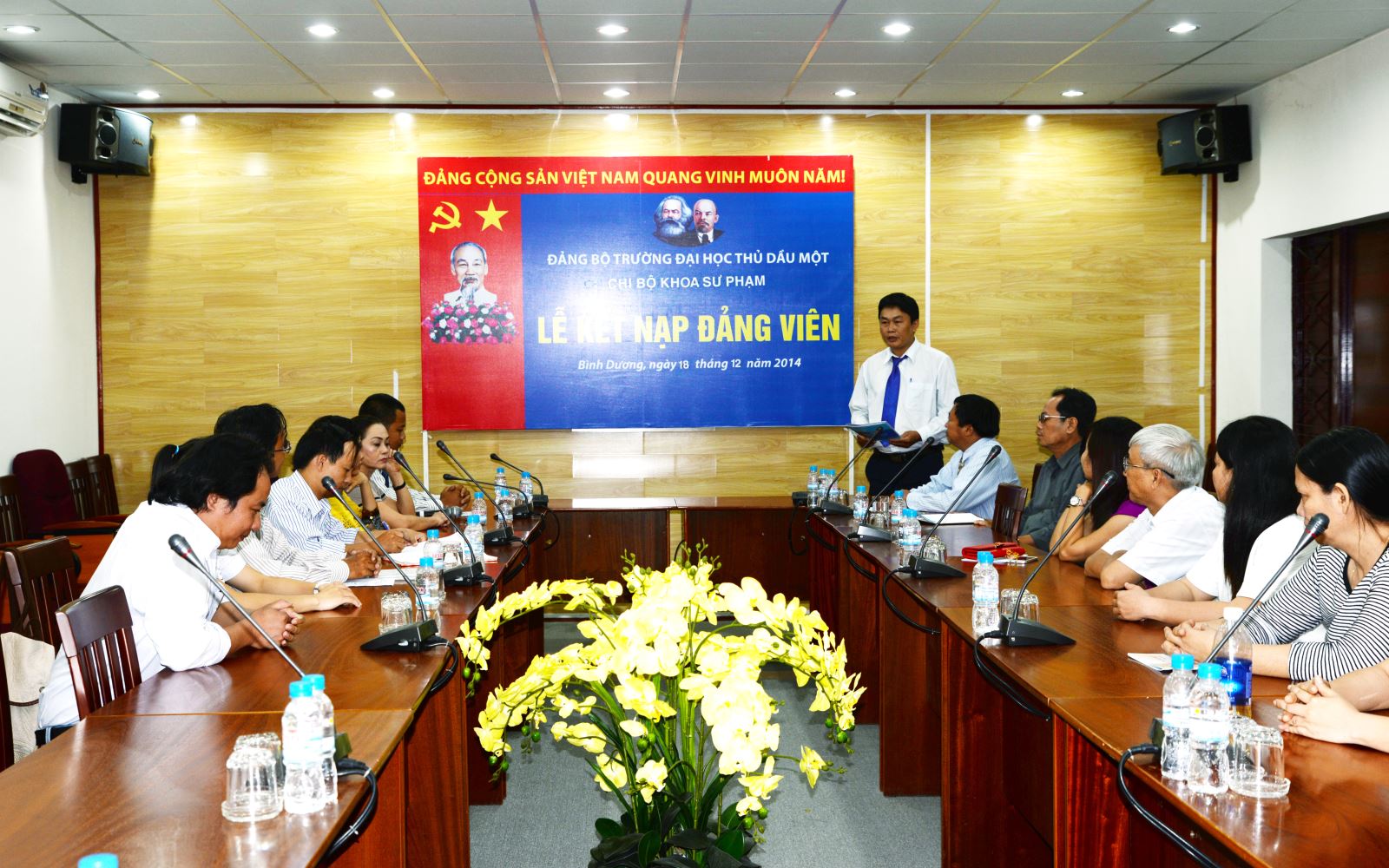 Speaker Nguyen Thi Hoang Hanh shared the contents of the training course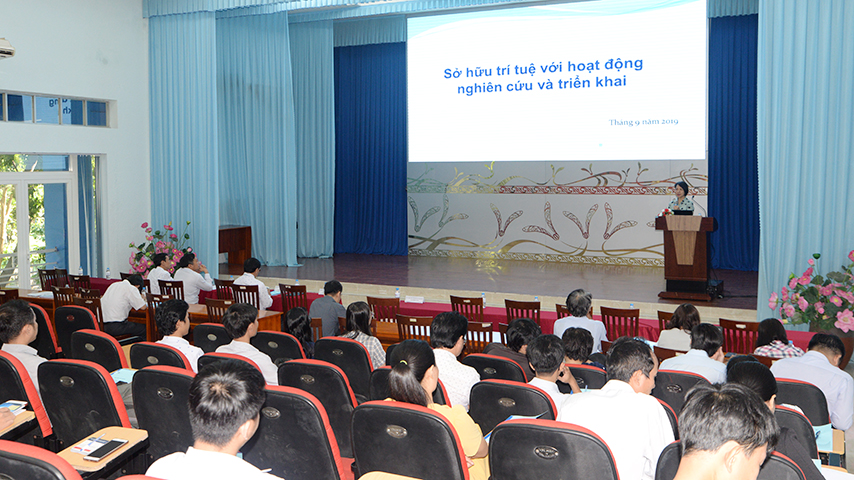 The training course attracted more than 200 lecturers and students participating
BBT